Sundarban One Day Tour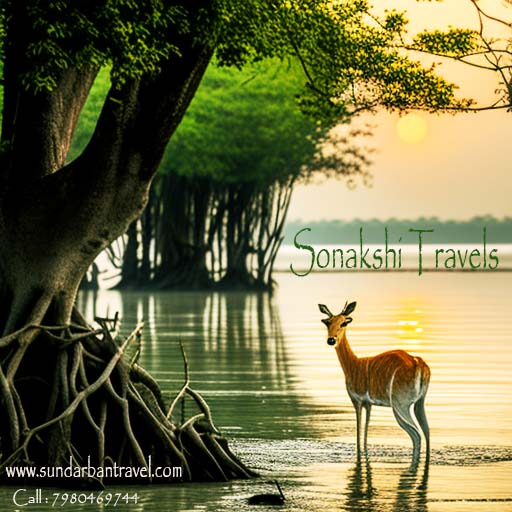 Welcome to the Sundarban 1 Day Tour, also known as the Sundarbans One Day Tour, which has been named "Touch the leaf" due to its fast-paced nature. This Sundarban 1 Day Tour starts at early in the morning, around 5:30-6:00 hrs from Kolkata, and concludes in the evening, between 19:30-20:00 hrs, depending on the tides conditions of Sundarban river and traffic conditions of roads.
The Sundarban single day tour pacakge offers a glimpse of the stunning Sundarbans Mangrove Forest, the Sundarban Delta, and the Sundarban National Park in all its grandeur. During this Sundarban One Day Tour, we will visit the top two attractions, namely the watchtowers of Sajnekhali and Sudhanyakhali.
When to start from Kolkata for Sundarban day tour?
However, we advise you to keep in mind that this Sundarban tour requires a long journey time from Kolkata, so it is advisable to opt for it only if you are pressed for time. Additionally, we can customize your Sundarban Day Tour to suit your time constraints and consider your train or flight arrival and departure timings.
Experience the Sundarban Day Tour, starting at just Rs. 4000 per pax for a group size of a minimum of 12 pax departing from Kolkata.
Day 1: The Sundarban Day Tour commences at 5:30-6:00 hrs from Kolkata
Arrival at Godhkhali port between 8:30-9:00 hrs
Arrival at Sajnekhali Watch Tower at 10:30 hrs
Visit Sudhanyakhali Watch Tower at 2:30-3:00 hrs
Return to Godhkhali/Sonakhali by 16:00-16:30 hrs
Return to Kolkata by 19:00-19:30 hrs, marking the end of your Sundarban One Day Tour.
For more details about the package costs of Sundarban travel package
Call us : 7980469744