Best Sundarban tour package from Kolkata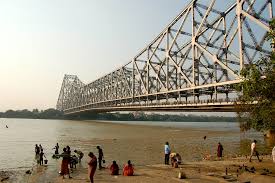 Kolkata to Sundarban Package
Are you looking to escape the city life and immerse yourself in the beauty of nature? To experience the thrill of Sundarban, you need to opt for Sundarban tour package from Kolkata. There are plenty of Sundarban agencies to take you to Sundarban tour from Kolkata. All these Sundarban tour agencies pick up from any location in Kolkata and drive directly to Gadkhali, which is the main entry point of Sundarban. There are various types of vehicles available to reach Sundarban from Kolkata. AC and non-ac cars are offered as per your requirement and budget.
Kolkata is the nearest main city of Sundarban. You can easily reach Kolkata from Howrah or nearest Rly. Stn.
We will discuss the best Sundarban tour packages in Kolkata and how you can get the most out of your Sundarban trip.
Budget – Choose a Sundarban tour package that suits your budget.
Itinerary – Check the itinerary and see if it includes all the places you want to visit.
Accommodation – Make sure the hotels provided are comfortable and safe.
Transportation – Check the mode of transportation and make sure it is safe and comfortable.
Guide – Make sure a guide is provided who speaks your language and knows about the Sundarbans forest.
Here is a complete guide how to select "Best Sundarban tour package from Kolkata".
First thing first – You need to decide how long would you like to spend in Sundarban! If you have bit of time to spend your holidays. Then you may choose 2 Nights 3 Days Sundarban Tour Package or even more better option like 3 nights or 4 nights.
Make a small group – For getting best Sundarban tour package from Kolkata you need to make a small group of people 7-10 members. This is best cost effective method to get a good quotation for your Sundarban Tour Package. More members less price that's the formula.
Destinations – Select your destinations wisely, as much destinations you visit price will be high. Customized destinations possible for long days package. Few spots are in buffer zone and few spots are in core zone. Depending on your selected spots you need to pay the charge accordingly. Sundarban Tour Package costs mainly depends on the permission costs for visiting spots. Discuss with your Sundarban tour operator about the importance of any particular spot. So that you only for those spots which you like to visit.
Transportation – From Kolkata to Sundarban and Sundarban to Kolkata you need to travel by car. There is many options available like sharing to customization. If you like to travel by train then nearest rly. stn. is Canning. From Canning you need a separate car for Godkhali. Costing can be managed if you choose rly + car combination.
Get Sundarban Tour Package from Kolkata
Sundarban tour is the most budget-friendly Sundarban trip package, which includes a national park that is commonly known as a tiger reserve in West Bengal. Every year, Sundarban brings in a large number of people who are interested in wildlife.
Sundarban Tourism provides one of the most affordable trip packages to the Sundarban, departing from Kolkata, for those who are interested in wildlife as well as those who are travelling for pleasure. When you book one of our travel packages, you can rest assured that your trip to the Sundarban will be an unforgettable experience.
Sundarban travel packages
Our customers can choose from a wide variety of Sundarban travel packages. Our knowledgeable staff will provide each of our visitors on the Kolkata to Sundarbans tour with a hassle-free tour guide that they have created. One of the most popular tourist destinations in West Bengal is the Sundarban. You have the option of creating your own personalised Sundarban trip package in accordance with your financial constraints. The majority of our visitors choose to begin their sightseeing in the Sundarban from Kolkata. As a result, our Sundarban travel packages incorporate a convenient pick-up and delivery service between Kolkata and the national park. Sundarban tourism is often considered to be among the best in all of West Bengal. Our customers are greeted with a friendly greeting by the Sundarban tourism crew at all times.
If you summurize the whole thing, it is better to say best Sundarban tour package depends mostly on you. You can make the best Sundarban tour package with affordable price and easy customization. Your Sundarban Tour Agency may guide you all the information according your customize plan.
For any kind of Sundarban Tour Package query you may call :
or you can visit website for Sundarban Travel related information here : https://sundarbantravel.com
How much is a tour of the Sundarban?
The cost of a Sundarban tour packge depends on various factors like the duration of the tour, the type of accommodation, the activities included and the tour operator you choose.
A typical 3 days tour of the Sundarban can cost anywhere from Rs. 5000 to Rs. 8000 per person, depending on the above factors.
It is important to check and compare different Sundaran tour operators and their packages to find the best option that suits your budget and preferences. Additionally, be sure to check if any extra costs, such as transportation to and from the starting point, are included in the Sundarban tour package or if you will need to arrange them separately.
How long does a Sundarban tour take?
A Sundarban tour can vary in duration depending on the Sundarban tour package you choose and your preferences.
Typically, a tour of the Sundarban can range from 1 day to 4-5 days, with the most common duration being 2-3 days.
A 1-day tour usually includes a visit to a few key points of interest such as a watchtower.
A 2-3 day tour generally covers more places and includes additional activities such as visiting remote villages, exploring creeks, and observing wildlife in their natural habitat.
A 4-5 day tour usually includes all the activities.
When is the ideal time to visit the Sundarbans?
Best time to Sundarban tour is from October to March when the weather is cooler and drier.
In this time, the temperature is usually between 20-30 degrees Celsius and the humidity is relatively low, making it comfortable for visiting the different watch towers.
In this time the water levels in the rivers and creeks are remain lower, which are allow for better visibility of wildlife for travellers and easier navigation through the forest.
The monsoon season in the Sundarban is from June to September, heavy rains can occur, making it difficult to explore the forest.
Does Sundarban have significance?
Sundarbans is a region of great significance due to its rich biodiversity, cultural heritage, and ecological importance.
Can I see tiger in Sundarban?
Yes, it is possible to see tigers in Sundarbans, as it is home to the Bengal tiger, a subspecies of the tiger that is found only in the Indian subcontinent. However, spotting a tiger in the wild can be difficult, as these animals are elusive and tend to avoid human presence.
Can we drive to Sundarban?
Yes, it is possible to drive to Sundarban, although it may depend on your starting location and the route you take.
Digha or Sundarban? Which is better?
The choice between Digha and Sundarban depends on your interests. If you're looking for a relaxing beach vacation, Digha is a great option. But if you're interested in wildlife and nature, Sundarban is the way to go.
From Kolkata to Sundarban, how long does it take?
The duration of travel from Kolkata to Sundarban can vary depending on the mode of transportation you choose. If you are traveling by road, it can take approximately 3-4 hours to reach Sundarban from Kolkata.
What danger does Sundarban present?
Wildlife: Sundarbans is home to a wide range of wildlife, including Bengal tigers, crocodiles, and snakes. While these animals are an important part of the ecosystem, they can pose a danger to humans who venture into their territory. It is important to follow safety guidelines and avoid risky behavior, such as swimming in the rivers or walking alone in the jungle.
Where should I purchase at Sundarban?
If you are looking to purchase souvenirs or handicrafts, some of the popular markets in the area include the Gosaba Market, Pakhirala Market, and Bali Island Market. These markets offer a range of items such as locally made textiles, handicrafts, and decorative items.
Is Sundarban suitable for children?
Sundarban can be a great destination for children, as it offers a unique opportunity to explore nature and learn about the rich biodiversity of the region.