For your Sundarban holiday tour, you need to hire a boat for your safari. This is popularly known as SUNDARBAN HOUSE BOAT, This boat comes with facilities like night stay, wash rooms and also cabins for privacy.
During your Sundarban Travel you may select night spending in boat or resorts. If you choose boat stay make sure about the comfort and safety issues in house boat.
Regular House Boat Picture here 
In basic house boat there is no option for cabin, in that case you have to spend the night like a dormitory system arrangement. If you not staying in boat during Sundarban Tour you don't need much worry about the boat. As in Day time you only travel through house boat and you are going to spend the night in Hotel / Cottage / Resort.
In our new boat you may find the sleeping arrangement in more specious and moreover there are two cabins for privacy.
Here is our new boat's pictures
Although, due to high demand we mostly booked with our new house boat. So early booking is compulsory to get the most luxurious house boat for your Sundarban Trip.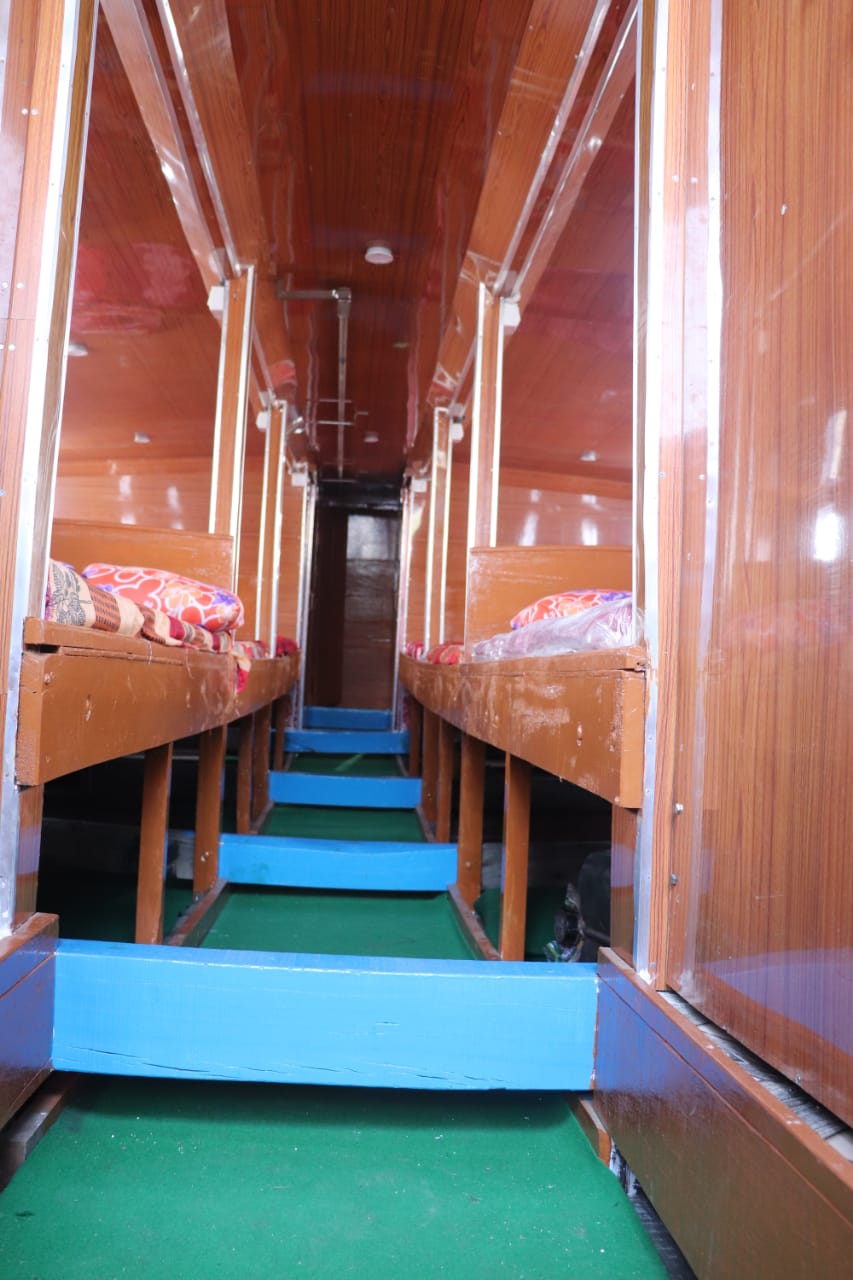 We generally offer our newest and big boat for a big group. But if you selecting Private Sundarban Tour Package, you may get this boat.
Although, in all cases this boat has only 1 washroom (common). Therefore, make sure to ask your Sundarban Tour Operator about the numbers of travelers using this boat.
Most of the people want to stay in boat only for the scenic beauty in full moon night. If you selecting your Sundarban Travel date by full moon, then don't forget to book the Sundarban Tour Package with night stay in boat.
For Sundarban House Boat stay you may contact Mr. S. Talukdar, by this numbers and whatsapp -> 7980469744 / 8583048848
or you can visit website by cicking the link here : https://sundarbantravel.com 
Also check the FB page here : https://fb.com/sundarbantraveldotcom