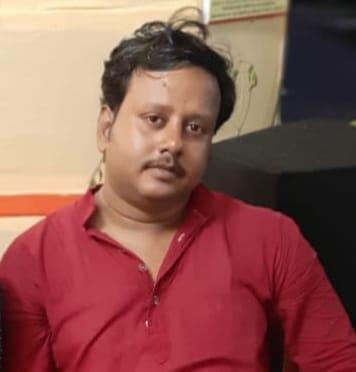 Hi!
I am Suvabrata Talukdar, from Sonakshi Travels, I am always with you from marketing to execution.
I have started my journey in the year 2014 with a view of promoting the native place of Sundarban with one of my friend and guide, Mr. Ramkrishna Mukherjee (Gosaba Block).
Our registered office located at 67, H.C. Sarani, Sonarpur, Kolkata – 700150
We have more than 20 field workers with experienced manager for smooth operation of Sundarban Package tour.
Our Two managers Mr. Ashok Mandal (Gosaba Block) and Mr. Subrata Mandal (Gosaba Block) always do very very hard jobs to make the travellers happy.
Our few field staffs are Paritosh, Biltu, Swarup do their jobs restlessly. Thanks to them.
Car co-ordinator Aniruddha and Ranjan will make your car journey smooth during the road journey.
There are too many hotels owners and managers who are always helping us.
United 21 Resorts, Sabuj Deep, Hotel Apanjan, Hotel Araam, Hotel Sundori, Hotel Shreya, Residency ect.
Many many thanks to all of them.
Their contributions are countless. We are like a family.
Our all manager / staffs are from Sundarban Gosaba Block, so we have the full strength and support of local.
After the huge success of Sundarban Trip and having a good numbers of happy travellers we decided to starts other destinations in India from this year.
For this purpose we have collaborated with experienced India tour manager with us and offering other destinations in India.
I always believes in quality service and commitment, if your experience makes you happy with us please mention good rating and reviews in Google.
If we do not fulfill our commitment and makes you unhappy, also mention it in Reviews section so that in future we can rectify our faults. Learning has no limit. It will be great pleasure for us if you guide us.
Lets start the journey ….
My FB Page Link here : https://www.facebook.com/suvabrata.talukdar
Call Me : S. Talukdar: 7980469744 / 8583048848
 Whatsapp: 7980469744 / 8583048848
Email: sonakshitour@gmail.com