Sundarban Cheap Tour Package
There are a few things to keep in mind when looking for Sundarban cheap tour package.
1) Big Group : If you make a big group you can get Sundarban tour very cheaply. Because large groups cost less in all aspects. Be it car, or boat rental or hotel rental. In such case you can directly choose total package cost.
2) Car: If you go to canning instead of car, it can be reduced by at least 1000 rupees per head.
3) Overnight stay: If you stay on a boat instead of a hotel, you can save a lot of money. Although we prefer you stay at the hotel instead of the boat.
First, consider visiting the Sundarbans in the off-season, when prices are lower. If you like to explore Sundarban in your own way with adventure Sundarban tour package, you can do so this time.
Second, look for complete Sundarban tour package deals that combine transport, accommodation and activities.
Third, be flexible with your Sundarban travel dates and destinations, as this can open up more affordable options.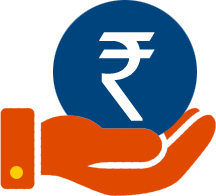 How to find cheap Sundarban Package?
There are many online Sundarban travel agencies and tour operators who offer discount packages.
Before selecting the low cost Sundarban package it is important to understand what is included in the package. Be sure to compare prices across different websites and tour operators to ensure you are getting the best deal.
With a little research and flexibility, you can find a good budget-friendly Sundarban tour package that fits your budget.
For family group you can check Sundarban family tour package, for better pricing and comfortability.
When looking for a cheap Sundarban tour package here are some things to consider.
Off-Season Travel: Off-season travel package prices can be significantly lower when demand is low. This is only way to unnecessary Sundarban tour expenses.
Compare Prices: It is important to compare prices across multiple Sundarban tour operators and travel agencies to ensure you are getting the best deal.
Look for Sundarbans package deals: Tour operators often offer Sundarban package deals that include flights, accommodation and activities. These can be more cost effective than booking everything separately.
Be flexible: If you are flexible with the travel dates and of your Sundarban trip, you may be able to find a good discounted price. One can travel during the week instead of the weekend and visit the Sundarbans with a large group.
Read the website: Make sure you understand what is included in the Sundarban package and any additional fees or charges that may apply. This will help you avoid any unexpected expenses.
Keeping these criteria in mind, you can find an inexpensive Sundarban tour package that meets your budget and helps make your Sundarban trip a memorable one.
For a good and budget friendly Sundarban Tour Package contact below :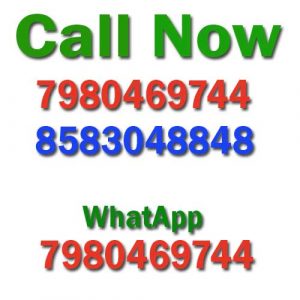 FAQ
Q: What is a cheap Sundarban tour package?
A: A cheap Sundarban tour package is a travel package that is offered at a lower cost than regular Sundarban tour. These packages may include flights, accommodations, transportation, and activities, but may not have as many amenities or luxuries as more expensive options.
Q: How can I find cheap tour packages?
A: You can find cheap tour packages by searching online travel websites or through a travel agent.
Q: Is it safe to go with a low-cost vacation package?
A: The discounted price offered by Sundarban tour agency may be the result of shortcuts taken or a reduction in the number of services provided, while the lower prices offered by others may be the result of agreements with airlines or hotels. Do your homework and check out some reviews before committing to a book a Sundarban package.
Q: Are there any hidden costs with cheap Sundarban tour packages?
A: Some cheap Sundarban trip packages may have hidden costs, such as additional fees for activities or services that are not included in the package. It's important to read the details and ask questions before booking to avoid any hidden costs.
Q: Whether or not it is possible to tailor a low-cost Sundarban tour package to my specific needs?
A: You may find that some Sundarban tour agents provide flexible bundles that can be tailored to your specific demands and budget, while others stick to standard, predetermined options.
Q: Are cheap Sundarban tour packages worth it?
A: It depends on your travel needs and budget. Choosing cheap Sundarban trip packages is best way to save money on travel, but you may have to compromise on certain amenities or activities.