Explore the Sundarbans in an Unique Way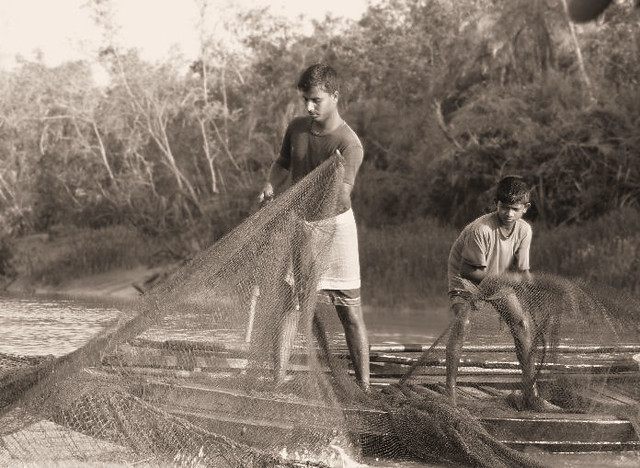 Welcome to our thorough guide to Explore the Sundarbans in an Unique Way in a distinctive and thrilling way.
We are dedicated to giving you the best possible experience of this amazing location as a top Sundarban tour operator in the area.
You will embark on a voyage of a lifetime with our team of knowledgeable guides and skilled employees, filled with amazing experiences and exhilarating activities.
Sundarbans Exploration: A New Approach
If you want an unforgettable experience, explore the Sundarban in a creative manner. This mangrove forest is a UNESCO World Heritage site and is home to a great diversity of flora and wildlife. It is situated in the delta region of the Ganges, Brahmaputra, and Meghna rivers. With an estimated 100 Royal Bengal tigers, the Sundarban is also the biggest tiger reserve on earth.
Sundarban boat tour
We advise taking a Sundarban boat tour to really appreciate this amazing location's beauty and majesty. Our spacious, well-appointed boats are the ideal way to explore the remote areas of the Sundarban, and our skilled guides will lead you on a discovery Sundarban tour while pointing out the many distinctive characteristics of this remarkable ecosystem.
Enjoy the Sundarbans' Beauty
Getting a close-up look at the Sundarbans' distinctive flora and fauna is one of the delights of any journey there.
Mangrove forests are home to many endangered species, including the Royal Bengal tiger, crocodile, and Indian python.
You'll have the chance to see these amazing species in their natural setting when you explore the Sundarban by boat. See the majestic saltwater crocodile swim across the water or the elusive tiger hunt the forest.
The Sundarban is a place with a diverse range of plant species in addition to its animal inhabitants. Discover the Sundarban's beautiful orchids and mangrove forests.
Fascinating Sundarbans Activities
The Sundarban Tour provide a wide range of thrilling activities in addition to animal viewing. Everyone can find something they enjoy, from fishing to bird watching.
Crab catching is one of the most well-liked pastimes in the Sundarban. Our Tour Manager will take you to the best spots to catch these delicious crabs. These crabs locally cook on boat will provide a fresh meal.
You may also give net fishing a shot if you're feeling very daring. Our Sundarban Tour Manager will show you the methods required to catch a range of fish species because the Sundarban still employ this age-old fishing approach.
The Sundarban is a very special and amazing place, and experiencing it in a new way is the ideal opportunity to appreciate its majesty and beauty. The Sundarban has plenty to offer everyone, whether you're a fan of wildlife or just searching for a brand-new adventure.
To experience the magic of the Sundarban Trip for yourself, reserve your Sundarban trip with us right away.