How to Prepare for a Safe and Fun Sundarban Tour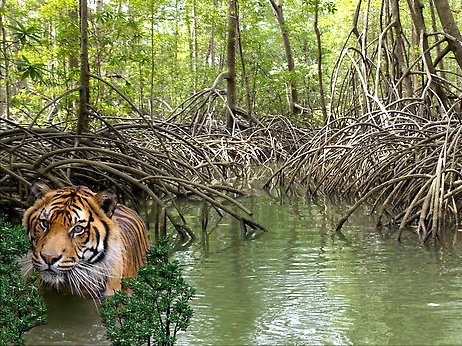 Are you planning to a safe Sundarban Tour, one of India's most famous tourist sites known for its massive mangrove forest and diverse wildlife? Sundarban is home to the largest reserve of Bengal tigers in the world, making it an exciting destination for nature lovers and adventure seekers. However, due to the abundance of wild animals, it's essential to prepare for your Sunarban trip to ensure your safety and maximize your enjoyment. Here are some tips for preparing for a safe and fun Sundarban tour.
Choose a Reliable Tour Operator
The first step in preparing for a Sundarban tour is to choose a competent and experienced tour operator. Many tour operators offer pick-up and drop-off services from Kolkata, making your journey more convenient. However, it's essential to choose a reliable operator to ensure your safety and comfort during the tour. Alternatively, you can organize your Sundarban travel, but it requires careful planning.
Follow the Road Map For Sundarban Trip

While planning your Sundarban tour, make sure to bring a road map to avoid any issues. The shortest route to Sundarban is available, and you can discover the sightseeing route. However, Sundarban sightseeing is perilous, so following the road map is crucial.
Choose the Right Time to Visit for Sundarban Visit

You can take a Sundarban tour at any time of the year, but choosing the right season can maximize your enjoyment. Sundarban offers both AC and non-AC lodging, and seasonal birds and reptiles visit, making it a unique experience.
Get Help from Experienced Guides for Sundarban Tourism

To ensure your safety and make the most of your tour, it's best to hire a skilled safe Sundarban tour guide. The guides in Gosaba, Sundarban are knowledgeable and can help you with boat rides, safaris, and other critical trips.
Bring Sufficient Cash and Medical Supplies
There are no ATMs in Sundarban, and nearby Gosaba has few ATMs. Therefore, it's essential to carry enough cash to avoid any inconvenience. Sundarban is a forest, so bring a fast aid box for minor accidents. Some people should also take medicine every day, and general medicine related to climate can aid you in times of need.
Consult with Experienced Staff of Sundarban Tour Operator

Planning your Safe Sundarban tour with an experienced travel agency can enhance your overall experience. They can help you plan boat rides, safaris, and other critical trips, making your tour more enjoyable.
Preparing for a Sundarban tourism requires careful planning to ensure your safety and maximize your enjoyment. Choose a reliable tour operator, follow the road map, choose the right time to visit, hire skilled guides, bring sufficient cash and medical supplies, and consult with experienced staff to enhance your overall experience. With these tips, you can enjoy a safe and unforgettable Sundarban tour with friends and family.
More resource on Sundarban Tours here : https://sundarbantravel.in