Cheap Sundarban Tour Package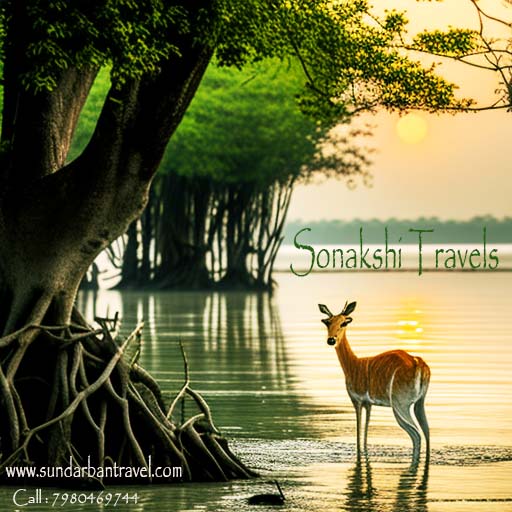 Enjoy! the Sundarban, the world's biggest mangrove forest, enchants animal lovers with its pure and captivating surroundings with a cheap Sundarban tour package. This UNESCO World Heritage Site is notable for its Royal Bengal Tiger, gushing streams, and rustic village life. The Indian side's 102 islands of Sundarban are a nature lover's heaven and a photographer's dream.
Wildlife sanctuaries enhance your Sundarban tour.
Adventures in cheap Sundarban tour package
Some interesting activities in Sundarban include:
Bengal Tigers' safari
How often have you wanted to see the Royal Bengal Tiger? Sundarban safaris allow you to glimpse tigers from near, which may seem impossible.
Sundarban's hundreds of canals sustain the world's largest mangrove forest. Boating in Sundarban tourism along these canals lets you see many birds and animals.
Dolphin Panoramas
Sighting Dolphins will brighten your Sundarban Trip. A house boat safari takes you to the open region where the lovely dolphins perform. Your cheap Sundarban trip includes this dolphin performance.
Sajnekhali Bird Sanctuary for birdwatching
Sajnekhali Bird Sanctuary in the northern Sundarban is the finest place to watch unusual birds. A watchtower in lush foliage lets you see kingfishers, sandpipers, herons, Caspian terns, and more.
Visit villages for cultural heritage of Sundarban

Envision tourism in Sundarban, where you may learn about tribal culture and nature. Saw the local dance play "Bonbibi Pala" and their lifestyle. Local cooking workshops are also available.
Sundarban Night Safari
Phytoplanktons? Little autotrophic components glow at night. Explore them on a night safari. It'll be unforgettable.
Netidhopani : A must visit destination of Sundarban
Netidhopani, a picturesque and iconic place in Sundarban, is known for its serene lake and ancient houses. The attraction that makes this place a must-visit travel destination in Sundarban is a 400-year-old temple with religious and historical significance.
To book the cheap Sundarban trip, call us +91 7980469744