Sundarban Offbeat Tour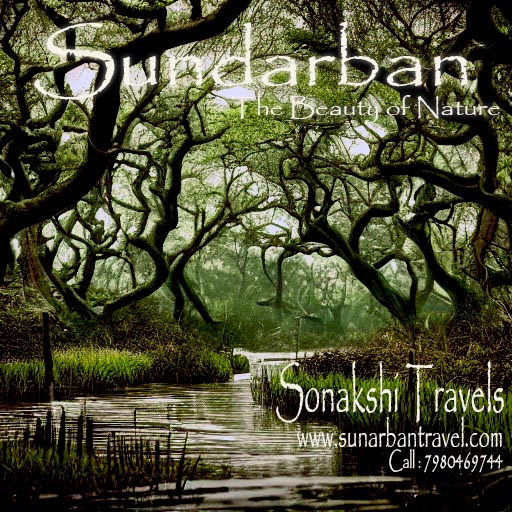 An offbeat tour of Sundarban is a unique and unconventional way to explore this beautiful region. It is ideal for those who want to avoid the crowds and discover the hidden beauty of natures in Sundarban. Here are some ideas for an offbeat tour of Sundarban:
Night Safari: Go on a night safari to explore the nocturnal wildlife of Sundarban. With the help of a guide and a flashlight, you can spot animals like fishing cats, civets, and even tigers. But this tour is not conducted in regular way.
Village Walk: Take a walk through the local villages of Sundarban to experience the local culture and way of life. You can visit the local villages, learn about their customs, and even try some local cuisine.
Birdwatching: Sundarban is the ultimate place to a wide variety of bird species. Opt for a birdwatching tour with a knowledgeable guide who can help you spot and identify the different bird species. During winter seasons you can see rare migrated birds also.
Mangrove Forest Trek: Canopy walk through the mangrove forests top of Sundarban in Dobanki to experience the beauty of this unique ecosystem up close. You can also learn about the different types of mangrove trees and their importance to the ecosystem.
Fishing: Fishing is a popular activity in Sundarban. Go on a fishing tour with the locals and try your hand at catching some fish. You can also learn about the traditional fishing techniques used by the locals.
Sundarban Cruise: Instead of the typical tourist cruise, opt for a smaller, offbeat cruise through the waterways of Sundarban. This will give you a chance to explore the region at a slower pace and enjoy the tranquility of the area.
Beach Camping: Sundarban has some beautiful, secluded beaches that are perfect for camping. Spend a night under the stars, listen to the sounds of the waves, and wake up to a stunning sunrise.
Wildlife Photography: For wildlife photographers, an offbeat tour of Sundarban can provide ample opportunities to capture the beauty of the region's wildlife, landscapes, and people.
Cultural Events: Sundarban is known for its vibrant culture and festivals. Attend a local event or festival to experience the music, dance, and traditions of the locals.
An offbeat tour of Sundarbans can provide a unique and memorable experience that goes beyond the typical tourist activities. With a little bit of planning and research, you can create an itinerary that suits your interests and preferences.