Sundarban family tour package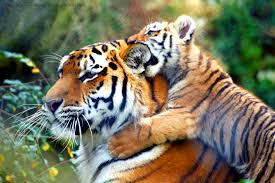 Sundarban family tour packages are a specific type of vacation package designed to fulfil the needs of families travelling together.
These Sundarban family packages often include transportation, lodging, food, and activities that are geared at families with children of varying ages and contain all of the necessities for a comfortable Sundarban tour.
Sundarban family tour package may also offers discount for children or include special activities that are designed to entertain and educate kids. Some popular Sundarban family trip package destinations include boat ride, watch towers visit etc.
A Sundarban family trip package is designed to guarantee that everyone in the group enjoys themselves.
There are several reasons why Sundarban family tour package is important:
Sundarban Family tour packages are designed to give families with a comfortable and hassle-free vacation experience. These Sundarban packages include transportation, hotel, food, and activities, making it easier for families to plan a vacation without worrying about the details.
Cost savings: Family tour packages often offer discounts for children and other special offers, which can help families save money on their vacation expenses. This can make Sundarban travel more accessible and cheap for families that cannot afford a more expensive holiday.
Traveling as a family can be an excellent way to establish ties and create memorable memories. Sundarban Tour packages for families typically contain activities suitable for all ages, making it easy for families to spend time together and have fun.
Apart from this if you love to explore Sundarban adventure tour package you can do so.
Education and cultural experiences: Family tour packages can also offer opportunities for educational and cultural experiences. Overall, Sundarban family tour packages can provide a great way for families to travel, bond, and create unforgettable memories together.
Limitation of Sundarban Family Tour Packages:
Lack of Flexibility: Sundarban Family trip may have a fixed itinerary, leaving little room for flexibility or personal preferences. Families may not have the freedom to choose their own activities or explore on their own.
Limited Options: Sundarban Family travel may have limited options for activities or destinations, which may not suit the interests of all family members. This may lead to some family members feeling dissatisfied with the vacation experience.
Crowded Destinations: Sundarban Family tour package often include popular tourist destinations, which may be crowded with other families or tourists. This can make it difficult to enjoy activities or attractions without long lines or waiting times.
FAQs 
Q. Is it safe to travel Sundarban with family?
Ans : Yes, All the tour package conduct according the safety protocol and guidelines provided by the forest dept.
Q. Do you have any option to pickup and drop-in from home?
Ans.: Yes, if you need personal vehicle for home pick-up and home drop-in you can opt for that.
Q. How many families share a single room in Sundarban tour?
Ans: 1 family in 1 room.
Q. How far is Sundarban from Kolkata?
Ans: Sundarban is accessible by two major road, by Baruipur Canning Road, it is almost 75 Km and by Basanti highway road it is nearly 100 km
Q. Is there any option to allow prepare foods for kid?
Ans: If you need any kind of help or support to prepare food for kid, we can provide you.
Q. Do you provide milk for kid in a family group?
Ans: Yes, we will provide you milk for kid, but you need to inform us prior.
Q. Is the prepared food is spicy?
Ans: No, we keep in mind that in a group tour there are many travelers present, who do not like too spicy foods.
Q. How many members do you accommodate in a boat ride?
Ans: We maintain our boat not to overcrowded anyway, so the maximum no. of travelers in our boat within 20.