Sunderban Tours : A Serene and Mesmerizing Natural Habitat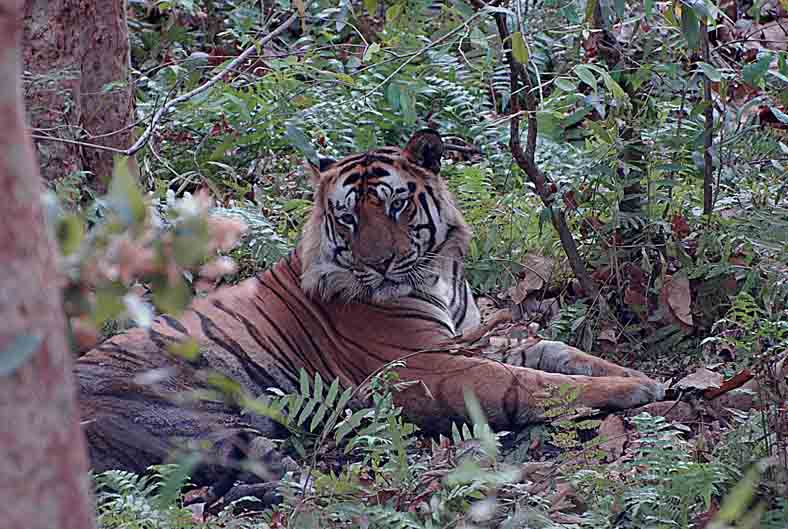 Most people prefer visiting Sunderban tours with their friends and family to witness the beautiful, God-gifted natural surroundings, and spend their leisure time enjoying it. In fact, a staggering 80 percent of Indian tourists visit Sundarban at least once, as they crave to experience nature's beauty. Interestingly, many people who visit Sundarban once, become a frequent visitor due to the serene beauty and peaceful natural environment.
So, what is the reason behind this attraction?
The Sundarbans is known for its sprawling natural cover. As most of the Sundarbans is connected by rivers, transportation is mainly via houseboats. The rivers here are vast and inhabited by crocodiles, fish, turtles, and crabs. Being in direct connection with the Bay of Bengal, the water here is slightly saline. In the midst of this environment, Sundari trees, also known as mangrove trees, flourish, and the vast mangrove forest is a sight to behold. Many watch towers in national park, including Sajnekhali, Sudarankhali, Beriberi bird watching tower, and many other sightseeing places, are found here that offer a plethora of beautiful and mesmerizing experiences.
Houseboat ride
The houseboat ride in Sunderban Tours is an unforgettable experience. The tourists can witness crocodiles swimming in the river, while the tigers often visit the banks for hunting or drinking water, which provides the opportunity to observe tigers up close. However, all the safety guidelines are followed to ensure the tourists' safety during the houseboat ride.
Mangrove forest is another highlight of Sundarban that makes it an attractive place to visit. Sundarban is also home to numerous bird-watching towers where tourists can witness a plethora of wild animals and birds, along with the breathtaking views of the natural scenery.
Royal Bengal tigers also frequently hunt for food in nearby villages, adding an extra thrill to the visit.
Sundarban is also home to over 450 species of birds that migrate to this place every year. The vibrant birdlife attracts bird watchers from all around the world.
The local people of Sundarban fully depend on the forest products and rivers to meet their daily needs.
Sundarbans' serene beauty, diverse wildlife, houseboat rides, mangrove forests, and birdlife make it an irresistible tourist destination. Many tourists, especially nature and wildlife enthusiasts, visit Sundarbans frequently to enjoy the unique experience that it has to offer.