All Details About Sundarban Tourism: A Comprehensive Guide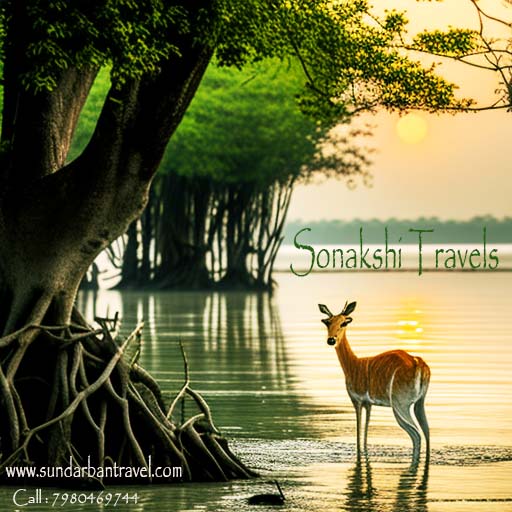 Introduction to Sundarban Tourism
Sundarban: A World Heritage Site
The Sundarbans, a UNESCO World Heritage Site, is the world's largest mangrove forest and a unique natural wonder. This biodiverse hotspot, which spans over 10,000 square kilometres in Bangladesh and India, is the perfect holiday getaway for nature lovers. The Sundarbans provides a once-in-a-lifetime experience for tourists seeking adventure and breathtaking natural beauty. It is home to the famous Royal Bengal Tiger as well as many other endangered species.
Planning Your Sundarban Tourism Package: Key Factors to Consider
To get the most out of your Sundarban tourism experience, it's crucial to choose the right package. Keep the following factors in mind when selecting your Sundarban tourism package:
Duration: Sundarban tour packages can range from a day trip to a week-long stay. Determine your preferred duration based on your interests and budget.
Accommodation: Options include budget-friendly homestays, eco-friendly lodges, and luxury resorts. Choose a suitable accommodation based on your preferences and budget.
Transportation: The Sundarban are accessible by boat, bus, and private vehicle. Think about the most practical means of transportation for your situation.
Activities: Sundarban tourism packages offer various activities, such as wildlife safaris, bird watching, and village tours. Pick a package that includes your preferred activities to ensure a fulfilling trip.
Sundarban Tourism Tips: Making the Most of Your Adventure
To maximize your enjoyment during your Sundarban trip, follow these essential Sundarban tourism tips:
Choose the Best Time to Visit: The ideal time to explore the Sundarbans is between November and February when the weather is pleasant, and wildlife sightings are more frequent.
Carry Essential Items: Sunscreen, insect repellent, a hat, comfortable clothes, a pair of binoculars, and a camera are all must-haves for any memorable Sundarban trip.
Respect the Environment: Help preserve the fragile ecosystem by avoiding littering, using eco-friendly products, and minimizing noise pollution.
Follow Safety Precautions: Pay close attention to the instructions of your tour guide, and do not venture beyond designated areas to ensure your safety and that of the wildlife.
Exploring Sundarban's Rich Wildlife and Natural Wonders
A Sundarban tourism package is incomplete without immersing yourself in the region's abundant wildlife and breathtaking scenery. Key attractions include:
Sundarban National Park: A major attraction for wildlife enthusiasts, this park is home to the elusive Royal Bengal Tiger, as well as other species like saltwater crocodiles, Indian pythons, and spotted deer.
Sajnekhali Watchtower: This watchtower offers panoramic views of the surrounding mangroves and is an excellent spot for birdwatching, with over 200 species of birds inhabiting the area.
Sudhanyakhali Watchtower: Another popular watchtower, Sudhanyakhali is a prime location for spotting tigers and other wildlife from a safe distance.
Bhagabatpur Crocodile Project: This crocodile breeding center provides a unique opportunity to observe these fascinating reptiles up close and learn about their conservation efforts.
Experiencing Sundarban's Rich Culture and Local Life
Beyond its natural wonders, the Sundarban is also home to vibrant local communities that offer unique cultural experiences. Engage with the locals by:
Visiting Villages: Explore rural settlements like Gosaba and Dayapur to gain insights into the daily life and traditional practices of the Sundarbans' inhabitants.
Sampling Local Cuisine: Savor authentic Bengali dishes such as Hilsa fish curry, prawn malai curry, and mishti doi (sweet yogurt) to delight your taste buds and immerse yourself in local flavors.
Participating in Festivals: Plan your Sundarban visit around cultural events like the popular Rash Mela festival, which showcases vibrant performances, local handicrafts, and mouth-watering cuisine.
Purchasing Handicrafts: You can show your appreciation for the region's talented artisans by purchasing one-of-a-kind souvenirs made by them, such as hand-woven textiles, clay pottery, and wood carvings.
Eco-Friendly Sundarban Tourism: Ensuring a Sustainable Future
Preserving the Sundarbans' delicate ecosystem is crucial for future generations. As a responsible traveler, contribute to eco-friendly Sundarban tourism by:
Choosing Eco-Friendly Accommodation: Opt for lodges and resorts that prioritize sustainable practices, such as waste management, water conservation, and renewable energy.
Supporting Local Communities: By engaging with local businesses and purchasing locally made products, you contribute to the economic well-being of the Sundarbans' residents while also promoting sustainable Sundarban tourism.
Adhering to Wildlife Guidelines: Follow the guidelines set by park authorities, such as maintaining a safe distance from animals, not feeding wildlife, and avoiding the use of flash photography.
Spreading Awareness: Encourage responsible Sundarban tourism and Sundarban tiger conservation efforts by sharing your insights about the Sundarbans' unique ecosystem.
Unforgettable Sundarban Tourism Experience Awaits You
With its stunning scenery and abundance of wildlife, the Sundarbans is a once-in-a-lifetime destination for outdoor enthusiasts. By carefully planning your Sundarban tourism package, following essential tips, and practicing eco-friendly tourism, you can embark on a journey that leaves a lasting impression on your heart and mind.