Sundarban trip as a Premier Tourist Destination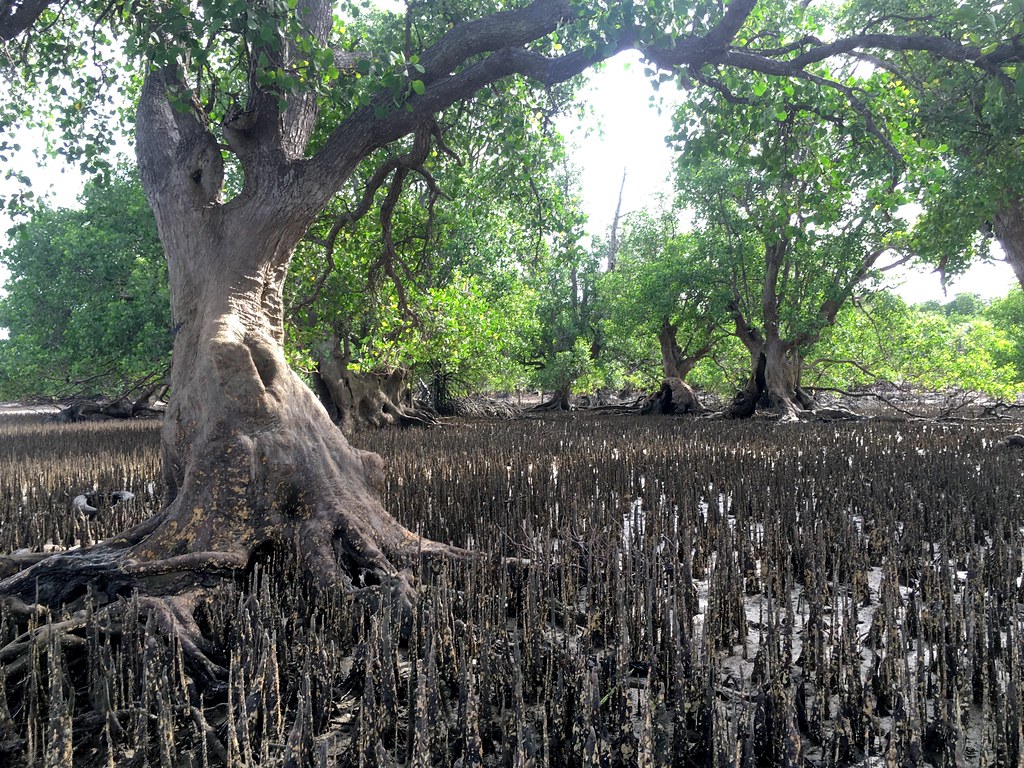 Sundarban trip presently occupies a prestigious position among India's top ten national parks. This development has profoundly impacted India's environment. The park's accessibility, facilitated by seamless road and rail connections from Kolkata, makes planning a Sundarban expedition convenient.
The park, nestled in the Sundarban Delta of West Bengal, is the abode of the majestic Royal Bengal Tigers. This unparalleled tiger habitat spans a staggering 10,000 square kilometers, extending into parts of Bangladesh. Established as a national park on May 4, 1984, Sundarban is now a sanctuary for over 250 tigers, a plethora of reptiles, and an array of other fauna. Moreover, the captivating mangrove forest renders Sundarban a sought-after tourist locale in India.
What Makes Sundarban Trip Famous?
The resplendent Sundarban trip offers an opportunity to witness wildlife and historical sites in one idyllic setting. Nature enthusiasts find solace in this verdant haven, forming a deep connection with the natural world. Presently, Sundarban stands as one of India's most alluring destinations. Well-linked to Kolkata by road and rail, this region is easily accessible.
Upon reaching Kolkata, visitors can continue to Sundarban via train or cab. Home to the Royal Bengal tigers, the park spans both India and Bangladesh, covering 10,000 square kilometers. Established as a national park on May 4, 1984, Sundarban boasts a multitude of captivating natural wonders, diverse wildlife, avian species, and reptiles. Tourists delight in houseboat excursions, and those intrigued by the prospect of an overnight stay can rest assured, as houseboats are equipped with state-of-the-art security systems. Consequently, visitors can observe crocodiles and tigers up close.
The Allure of the Tiger Reserve
The extensive tiger reserve is divided into four distinct zones: core, plantation, restoration, and agricultural operation. The core zone represents the national park, while the other zones serve various forestry purposes. Boats remain the sole means of traversing the Sundarban Tiger Reserve. Optimal Sundarban tour duration is one night and two days, although a two-night, three-day package is also available. Boat rides in Sundarban trip through narrow river channels flanked by mangroves on either side offer a thrilling experience. With strict adherence to government guidelines, Sundarban National Park is now secure for tourists.
What Draws Tourists to Sundarban?
Visitors flock to Sundarban National Park to glimpse diverse wildlife, including birds, Royal Bengal tigers, foxes, deer, crocodiles, and snakes. Sundarban's rich flora and fauna leave an indelible impression, showcasing the picturesque beauty of West Bengal and neighboring Bangladesh. Among the many reasons tourists visit Sundarban are:
• Tiger Reserve
The Tiger Reserve is Sundarban's main attraction, housing the regal Royal Bengal tiger. Nature aficionados can safely observe these magnificent creatures from a distance.
• Bhagatpur Crocodile Project
Sundarban's largest estuary and sentry, Bhagatpur, entices visitors eager to observe various crocodile species.
• Netidhopani
Adorned with mangrove trees and stunning wildlife, Netidhopani is renowned for its 400-year-old temple ruins, which magnetize visitors.
• Halliday Island
Situated south of the Sundarban Tiger Reserve, Halliday Island attracts scores of tourists annually. The last retreat of the Barking Deer is located here. Additionally, the Lothian Island Wildlife Sanctuary is an essential stop for birdwatchers en route to Sundarban.
• Kanaka
Kanaka serves as a sanctuary for olive Ridley turtles, which thrive in its shallow waters and beaches. During breeding season, these turtles migrate to Kanaka's beaches from remote locations within the Sundarban region.
Moreover, numerous bird-watching towers in Sundarban trip allow tourists to safely observe the area's wildlife, including animals, birds, and reptiles, at close range. Consequently, visitors are captivated by Sundarban's unique offerings. Numerous Sundarban travel agencies, located in Kolkata and Gosaba, provide various tour packages. Popular options include 1-day Sundarban tours, 1-night 2-day Sundarban tours, and 2-night 3-day Sundarban tours. Customized packages tailored to suit individual budgets are also available. Many travel agencies offer pick-up and drop-off services from Kolkata via air-conditioned and non-air-conditioned vehicles.
Sundarban trip is ascending as a premier tourist destination, offering visitors the opportunity to immerse themselves in its vibrant wildlife, captivating natural landscapes, and rich history. As an increasingly accessible and secure location, Sundarban continues to captivate tourists seeking a unique, unforgettable experience.